Marketers and PR pros tend to like to think of our areas as entirely separate, when in fact they overlap constantly.
But what we need to keep in mind is that the overlap isn't a bad thing!
If you have someone on your staff that focuses on marketing in any capacity, they likely have their fair share of work.
Adding a public relations pro as an extension of your team allows your marketing person's efforts to be expanded across an entire program.
Here are a few reasons you should consider adding PR to your existing marketing efforts:
Two (or more) heads are better than one
At the end of the day, the more people that can help generate ideas and create news, the better.
While a marketer's job is to come up with stories to show their brand to an audience, no story should sit in a void without feedback.
That's where a PR pro comes in.
We have the expertise to help refine that story for media use (or a million other things!).
And if we can't use it outright for media pitches, we can still use it as a springboard for NEW ideas.
PR helps amplify what marketers do
As I mentioned in a previous post, PR isn't just about media relations.
Speaking and awards submissions, contributed articles and event planning all also play into our jobs.
Repurposing content (because content is #queen) is not a bad thing - it's smart.
No one wants to come up with an idea and spend time planning or writing about it to find that it's already been written about and/or existed in your organization.
So if your marketing person is writing a blog post covering the 10 ways you're ruining your sleep, we want to see it!
Sharing is caring, folks, and if marketing isn't sharing information and content with PR, it's a lose-lose situation (and the same, of course, goes the opposite way).
Having access to resources, where available, can be a huge aspect of PR's success for your company.
We love being in the know on what social media campaigns you're running or ultra-specific holidays - National Tooth Fairy Day, anyone? - you'll be posting about.
At the end of the day, drowning in information is better than no information at all.
Marketers focus on paid and owned media; PR focuses on multiple (paid, earned, shared and owned)
When it comes down to brass tacks, marketers focus on paid (advertising or general media buys) and owned media, which is why they're busy with lead generation, social media marketing campaigns and, yes, content marketing, among a thousand other tasks. 
Public relations focuses on multiple types of media including: (the promotion of) paid media, earned media (press coverage), shared media (the type of content shared via social channels), and owned media (your company blog, videos, webinars and general content that lives on your websites).
By bringing on a PR pro, you have someone who can help your marketing team with identifying what content should be promoted.
An example of this is where marketing decides to purchase an "advertorial," a paid media placement in a print/online publication or via radio or TV broadcast that functions similarly to an interview or written article.
PR can make strategic recommendations on what questions should be asked/answered in that advertorial and how to amplify that paid placement in other areas - like on social media or by incorporating it into the company's website.
Or we can take that content and repurpose it for a new media pitch.
And public relations' successes should also be promoted where it makes sense!
If your company was recently quoted in a publication, no matter how small, you should include a link to it on your company website (as long as it wasn't an unfavorable piece).
Seriously, if you haven't done this, you need to do this. Including earned press or blogger coverage instantly brings up the credibility of your company or your expertise.
So there you have it.
Can marketing and PR just be the BFFs we were intended to be?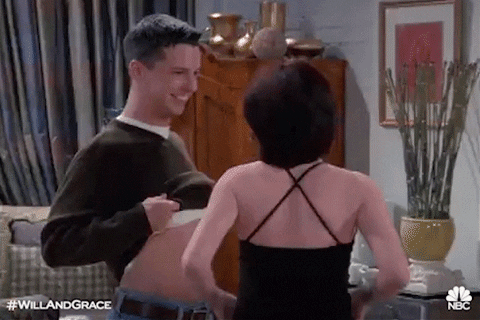 Marketers and PR folks, how do you make sure you're working closely together? Let us know in the comments below.
Learn more about how PR can help extend your marketing efforts here. 
Please reload