We've already talked about what public relations is and how it can help your business.
What may be surprising is that, as the owner of a PR agency, I don't think everyone needs PR.
Shocking, right?
But the way I see it, if a company isn't prepared to work with a PR agency, it will be a challenging experience for everyone involved.
It's my job to educate my clients (and potential clients) on how I operate my agency and learn about their company or brand's foundation to provide the best PR advice possible.
If you're thinking about reaching out to a PR agency or consultant to work with your brand, there are a few key things you should know and have ready in advance.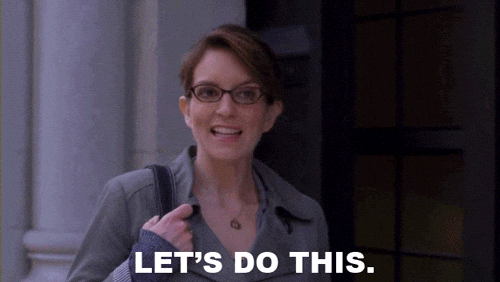 Understand That PR is Not a Guarantee
This may be one of the most difficult and frustrating aspects of a PR pro's job.
All of the hard work we do is ultimately at the discretion of the editor/journalist/producer with whom we're working.
Sometimes, for reasons completely beyond our control, our client may not be included in an article where their competitors are or an op-ed may not get published.
The hard truth is if you want a guaranteed placement on TV, radio, print or online, you should be purchasing a media buy instead.
Have a Grasp of What You're Hoping to Gain From PR
Here's a big one - don't go into PR without having some understanding of what you want to achieve.
The vast majority of people who start businesses see a problem they want to solve.
In the same way, PR can help solve some problems - for example, if you're the leader in your field, but no one knows it yet.
Or if you have customers who already love your brand and want to get the word out to other potential customers.
Or if you want to prove your products/services are the absolute cream of the crop.
Having a basic idea of your end goal(s) is critical to the success of a PR program.
Know What You Offer That Your Competitor Doesn't (or Doesn't Do As Well)
Perhaps you donate a portion of your proceeds to a charity or other non-profit organization.
Maybe you are skilled at explaining zygoma implants or smart contracts to an audience that has zero knowledge of either topic.
Knowing your value proposition - even if it is something as simple as providing your clients with service that has a personal touch - is the other half of the crucial equation.
Anyone can start a business, but it takes knowing how you stand out that will help you succeed.
Understand That PR is a Partnership
This is one of the very first things I explain to potential clients on discovery calls.
I will repeat it because I really can't stress this enough.
Public relations is a partnership.
Agencies rely on their client's feedback to understand if a specific program isn't working or doesn't fit in with their larger strategy.
And we also rely on our companies for subject matter expertise - especially in the early stages.
We're more than happy to change PR plans as needed, but if you or someone else on your team doesn't have time to answer requests or provide necessary information in a reasonable amount of time, an agency relationship is not going to work.
Have a Budget (and Share It)
Much like you wouldn't go shopping for a Rolls Royce with a Honda budget in mind, you should have an idea of what you're willing to spend for a PR agency each month.
Asking for a proposal first without a budget in mind makes it incredibly difficult for an agency to determine which areas of public relations should be the focus for your company - especially if you are new to the PR realm - and how much time they should be dedicating to each component.
Some agencies also have a minimum monthly fee or retainer, so it's best to inquire about that first to see if they would be a good fit budget-wise.
If your first choice doesn't work out, they can always refer you to another agency that may be able to better suit your needs.
Be Transparent
Not media trained? Not sure if your presentation skills are up to par for a speaking opportunity?
That's perfectly fine! A PR pro can help you in practicing these skills, and many agencies offer these specifically as an add-on service to clients who need it.
The most important thing you can do is let your agency know upfront so they don't start booking media interviews without an idea of your skill level.
Have a problem or potential problem looming with your product or service?
As your PR agency, we NEED to know that. Especially if you want to get ahead of a potential crisis.
The first step in crisis communications is avoiding a crisis by dealing with the issue at hand.
We can help mitigate potential issues before they become full-blown crises but only if we're kept in the loop.
Media Relations is a Cornerstone of What We Do, But It's Not All We Do
Communications is at the center of everything any good PR pro does, but media relations is not our only way of communicating a product, a brand or a spokesperson's expertise.
Press can be a wonderful way of getting exposure for your company, but there may be other tactics that can also help you achieve results - for example, speaking or award opportunities or influencer marketing - depending on what you want to gain from bringing in PR (see #1 above).
Feel free to ask questions about our suggested tactics, but understand that appearing on Good Morning America may not be realistic (yet) or necessary to achieve great results.
Be Willing to Wait For Results
As I've said before, results rarely happen overnight.
PR is a marathon (and sometimes even an Ironman), not a sprint, so you should be willing to work on at least a 90-day project with an agency to get a feel for how they create and execute your public relations strategy.
Additionally, while PR is trackable (particularly when integrated with your larger marketing projects) it's historically been more challenging to track abstract buckets like brand awareness.
If you have a specific way you want results tracked - for example, number of leads generated, media impressions or online purchases in your store - it may take a bit of time to set up the necessary framework (like Google Analytics, etc.).
If you've gone through the process of looking for a PR agency, let us know your tips in the comments below!
Interested in learning how we can help maximize your brand's presence? Send us a note.
Please reload