There are so many conferences and events these days, it can be challenging to choose which are worth your time to attend.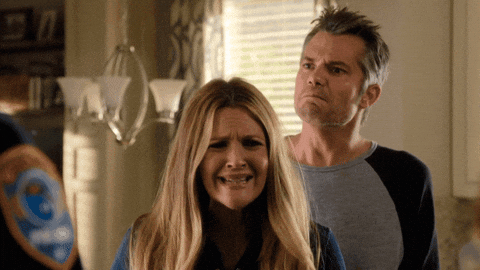 If you're in the health and wellness fields and you're an expert and/or a content creator, I'd highly recommend you consider attending a conference or two if you have the means to do so.
More often than not, you'll meet some amazing people and make great connections. Additionally, you'll typically leave with a lot of fantastic information and ideas!
These conferences are not your typical industry-facing events.
No, those lists all already exist in abundance.
And, to be honest, if you're in with a certain association or specialize in a certain field, I'm 99 percent sure you already know about them.
(But if you don't, send me a note, and I can help!)
The following is a list focused more on content creators and influencers that can be useful when you're building your personal (or business') brand and media credibility.
As with all conferences, if you're not attending as a sponsor, the general rule of thumb is that you cannot hand out marketing materials for your business other than business cards.
So always, always, always bring LOTS of business cards (more than you think you'll need) and your best elevator pitch.
And if you have interest in speaking at a conference, early planning and figuring out your niche are the biggest aspects to consider.
Without further adieu...
BlogHer is a female blogger-focused conference, but they have several events throughout the year. I attended BlogHer in 2015 when it was held in Los Angeles, and holy cow, is it huge.
If you have products to give away, this is one of the best places to do it (if you'd like to sponsor, of course). They also get BIG names to keynote, such as Serena Williams and Chelsea Clinton in 2017.
For 2018, they just held a BlogHer Health event and have an upcoming BlogHer Content Creator's Summit this summer.
If you're interested in speaking opportunities, one of the other aspects that I love about BlogHer is that they aim to have at least 80% of the panelists at each BlogHer event be new to the BlogHer stage.
How cool is that?!
BlogHer is also part of SheKnows, which is one of the top five women's lifestyle media companies.
The site garners more than 70 million unique visitors per month.
The W.E.L.L. Summit bills itself as promoting a 360 degree view of wellness.
It brings together influencers and experts in the health and wellness fields for large panel discussion groups.
If you missed their event in Boston earlier this month, don't fret!
Their NYC event is slated for November 2018.
If you have never been to SXSW, it is a TRIP!
And not just because Austin is a fantastic city.
South by Southwest brings together an enormous crowd of people to participate in its multi-pillared program comprised of Interactive, Music, Film, Comedy and Gaming.
While you may know SXSW's Interactive festival as typically focused on technology, they do have a Health track in their agenda.
The program states it caters to "innovations that build and support the ecosystem of patients, caregivers, providers, payers, policy makers, designers, entrepreneurs, and investors to improve health in the communities where we live, work, and play."
Topics include everything from AI in healthcare to reconnecting the mind and body.
And SXSW's agenda also hosts a ton of Meetups, which means new connections!
Prices for the weeklong conference are steep though AND they sell out fairly quickly at each price level, so if you're interested in attending, book your hotel and your tickets as soon as possible for the March event.
And if you're interested in speaking at SXSW, the call for proposals typically opens just three months following the end of the the previous event (e.g. usually in June), which is a full NINE MONTHS before the conference.
The lesson here is to start preparing early for anything to do with SXSW.
I attended Hispanicize when I worked on the PR team at Kelley Blue Book and Autotrader.
If you're looking to connect with a Hispanic audience, THIS is your event.
Hispanicize is the largest annual event for Latino trendsetters and newsmakers in digital content creation, journalism, marketing, entertainment and tech entrepreneurship.
It's a whirlwind of an event and also hosts tons of activities alongside the panels and workshops.
Hispanicize is also one of my favorites to attend because every time I do, I see an array of interesting new ways that brands find to interact with Latino consumers.
(PR/marketing) nerd alert, I know!
The influencers I've met at Hispanicize have been some of the coolest collaborators.
Note that Spanish can definitely earn you brownie points at this conference, but it's not required.
However you will likely hear quite a bit of Spanglish, both from the conference and generally being in Miami!
Okay, so technically this counts as two conferences, but they're both relevant depending on with whom you're trying to connect.
If you're trying to target parents, the Mom 2.0 and Dad 2.0 Summits are wonderful events and host a solid group of influencers on both sides.
If you're not a mom or dad, don't worry!
You don't need to be a mom or even a woman to attend Mom 2.0, and Dad 2.0 also allows moms to join.
Mom 2.0 is just around the corner, but is already SOLD OUT, which really speaks volumes about how high it is in demand.
Dad 2.0 also frequently sells out, but the next event comes up in February 2019, so you have a bit more time to get a jump on it!
I've worked with a few of the parenting influencers who head to these conferences every year, and they all say it's a blast and such a great way to connect with other content creators and brands.
What conferences and events are you looking to attend?
Please reload