Some people think that public relations is some obscure practice that has no place in their business because they're too small, too focused on marketing to their local target audience, too XYZ.
The thing about PR is, while it is certainly a set of methods and practices that can be implemented, it's also a mindset (my other example relates to foreseeing crises).
I speak for my fellow PR pros when I tell you that we say yes A LOT.
Probably a little too often.
It comes with the territory of serving both the media and our clients.
But we also occasionally say no, and we know how to do it.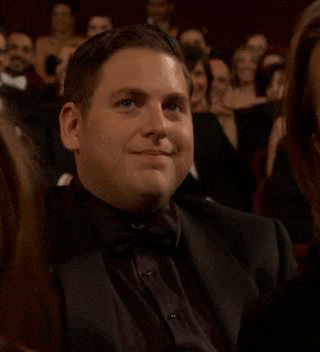 We may need to gently decline an interview opportunity (yes, this happens), but we are extremely careful in how we respond because we know that one day, we may end up working with that reporter again.
And the last thing you want to do is offend someone you may work with again.
While the vast majority of you may think, "Well, obviously. Who would really turn down someone rudely?!"
You'd be surprised.
So I put together a few PR-mindset tips to integrate into your business on how to say no politely.
If you're not interested in a cold emailer's product/service, tell them
As someone who received cold emails all the time in my previous corporate position (hello email address published to the world on a company website!), I must've seen at least 3-5 cold emails land in my inbox on a daily basis.
With hundreds of other emails to handle, it's extremely tempting to ignore them, and hope they get the hint.
But your best bet is to politely say you're not interested at this time, and that you'll keep them in mind if anything changes.
It's a quick and simple acknowledgment.
If they don't leave you alone after that, then they clearly don't respect your time.
Some of my favorite reporters are those who are kind enough to say they're not interested.
If they can provide a specific reason (they just covered a topic I'm pitching, they just changed beats, etc.), even better.
If you think someone isn't a fit for your brand, be careful with phrasing
This can be applicable for everything from turning down someone from a job description to brand ambassadors.
While honesty is refreshing, being rude is not.
Do you really want to work with someone who says straight out that you're not a match for their brand?
A nicer way to phrase this is to say something like, "We appreciate your interest, and while we don't have an opening for you right now, we'll add you to our list for future consideration."
Brand ambassadors and people who are selling on behalf of a brand (e.g. retailers) care enough to want to sell for you.
Don't insult them by making it sound like they aren't good enough for your brand.
Just because they aren't a fit now doesn't mean they can't be in the future.
And the worst thing you can do is ruin their view of your brand.
Add value with your "no"
Your business worth is all about how much value you can add.
For two people who have the exact same skillsets, I choose those who add value every time.
For the receiving end of inbound requests, maybe you know someone who would be a better fit for that brand or is looking to do a collaboration.
Offering additional resources when you say no is key to keeping a business relationship thriving.
Ultimately, saying no is a part of everyday life - especially for business.
Being polite, especially when declining an offer, goes a long way!
How have you said no to a challenging ask? Let us know in the comments below!
Learn more about our PR services here.
Please reload