Ah, the Super Bowl.
A reason to get together with family and friends to eat, cheer loudly, and of course, watch the halftime show and ads.
In the age of no-commercials TV, this is perhaps one of the only instances where people don't groan loudly when an advertisement plays.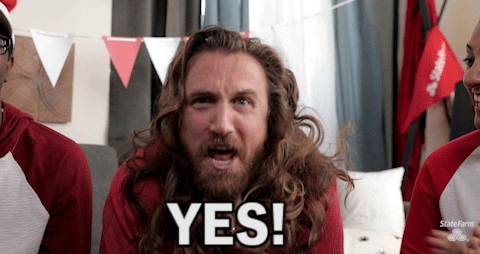 Every year, a new batch of ads aim to put their best foot forward for a brand.
When you are spending a tremendous amount of money to get your company and products in front of a huge audience, there are a few key steps that should be followed.
Here is what we learned from watching Super Bowl 2018 commercials:
1. You don't need to constantly sell people to be memorable

If there is any takeaway that rings constant throughout every year's commercials (and just in general), it's this one.

Some of the best Super Bowl ads consistently outrank others by not selling people at all but by standing true to the values that define their brands.

This year, Kraft, T-Mobile and Coke all showed their brands by producing ads that define their brand values.

For Kraft, it's all about families.
T-Mobile took a slight political tone in an ad featuring babies and a narration about blazing a path forward. 

Coke shared a heartfelt message of individualism and uniqueness, which, yes, featured Coke bottles and cans in the background, but the brand's emotional connection rose far above its commercialism to where you may not have even noticed the Coke branding if you weren't looking for it.

All of these brands told a story and told it well by using the values that define their brands.
2. You can be funny and still hit your key messages

Tide, in all of the negative press that has arisen from the Tide pod challenge gaining national attention, had several of the most unique and entertaining commercials of the game.

In addition to being able to shift the conversation around the brand, it parodied many well-known ads like those from Lincoln, Old Spice, pharmaceuticals, beer brands and more.

And above all, it was humorous but still managed to make you walk away knowing why the commercial was a Tide ad - "There are no stains. Look at those clean clothes."
When you can hit your key messages and not sound like an advertisement, you've made it.

 
3. Complementary brands have a unique advantage to be creative

PepsiCo brands Doritos and Mountain Dew banded together to create one of the most talked about Super Bowl commercials.

Peter Dinklage and Morgan Freeman face off in a lip-sync battle with cameos from Busta Rhymes and Missy Elliott.

The brands played off each other's respective "hot" and "cool" products. And really, who doesn't love lip-sync battles?!

Bottom line: If you can partner with a non-competitive brand in a way that makes sense for everyone and allows both to play in the spotlight, it can be a good way to stand out.

 
4. Tie back to social responsibility and community…

Verizon, Stella Artois and Water.org, Hyundai and Budweiser all aired commercials showcasing how they handle corporate social responsibility (CSR).

Giving back to the community is big for most people and explaining how your company or brand is doing that can make you distinctive when consumers are given the choice between you and your competitors.

Where possible, help fund community projects that make sense and tie back to your brand values (see number 1 above!).

 
5. ...But tread lightly

Consumers are more adept than ever at smelling commercialism and using a community figure or CSR just to sell a product.

Unfortunately, Fiat Chrysler took heat from many disappointed viewers on social media after airing a commercial for its Ram brand "Built to Serve" using an excerpt of a sermon about serving the community by Dr. Martin Luther King, Jr.

The first rule of playing up CSR in your messaging is don't do it if you don't have a way to back it up.

In Fiat Chrysler's case, this particular ad rubbed many viewers the wrong way because it was capitalizing on a popular community figure to sell trucks.
Luckily, it didn't become a full-blown PR crisis.

An alternative could have been using the sermon, but showing how Fiat Chrysler is serving communities across the nation.

The key takeaway here is to discuss CSR where it makes sense, but know that context is everything.
What were your favorite Super Bowl 2018 commercials? Let us know in the comments below!
Interested in learning more about how we incorporate the above into our services? Read about it here.
Please reload