It's been a looooong minute since I've posted on the blog, but I knew this week that I had to tackle a topic that I've received a lot of questions about lately.
How do you know when you're ready for public relations?
I've talked about a few of the things you should know before you hire a PR pro...
...And any time I speak with a potential client about a PR program, I ask them the questions that I've found are the most important in determining whether PR will be useful to them at this stage in their business.
While a lot of business owners are usually in a frenzy to get a media buzz going about their new business, sometimes new businesses aren't actually ready for the scrutiny that a media blitz will bring.
1. You're an expert in your field or on your way to becoming one
If your answer is a resounding YES, that's wonderful!
While a lot of people think PR is all about multi-page features, a lot of journalists also seek out sources that are experts in their fields for their upcoming stories.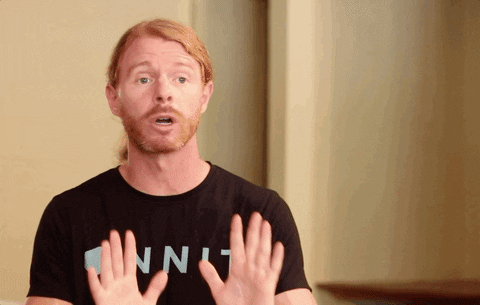 If you're an expert, you're in a great position to provide your perspective.
A strong PR program can help establish or further strengthen your credibility, especially if you haven't done much with PR before.
If you're just starting out, PR isn't impossible, but it typically helps to have been in business for at least a few months to ensure your business has worked out as many of the first kinks as possible.
2. You have time for PR
There are some misconceptions about hiring someone to pitch your business, and one of the biggest is that the businessowner doesn't need to do anything once a publicist is on board.
Eek. Unfortunately, that's not the case.
The best clients are those who may be busy but make the time to answer questions, especially in the first month of on-boarding.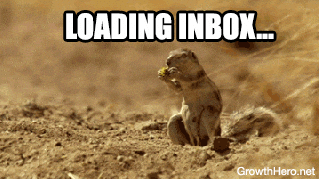 In the first month, I'm focused on learning as much as I can in a short amount of time about my clients to create a stellar 3- or 6-month plan for them based on their goals and objectives.
While I shoulder the majority of the responsibility, there are still lots of emails exchanged ranging from whether to move forward on an award opportunity or if my client can get me responses back within the next few hours for a piece a journalist is working on.
You're ready for PR if you or another decision-maker within your business can make the time to give feedback and answer questions in a reasonable timeframe.
That doesn't mean you need to devote all hours of the day to your PR person…
...but at minimum, if you typically ghost on emails (even unintentionally), PR may not be right for you at this moment.
If you're not quite there yet, you may lose out on PR opportunities that have quick deadlines.
3. You have the budget for quality PR (or can do a starter budget for now)
We all know the old adage, "You get what you pay for."
Just because your neighbor's third cousin does PR (or website design or graphic design or marketing!) and can do it for $10 an hour doesn't necessarily mean they do it well.
You should always, always, always properly vet anyone that works on your behalf, but especially when it comes to someone who will be representing you or your brand.
With experience comes quality.
And quality may not always be the cheapest thing on the shelf (Kiehl's anyone?).
On the other hand, I've had plenty of clients that were concerned they couldn't afford PR simply because they assumed it was only for companies with deep pockets.
That's so not the case!
The truth is you should set your budget long before you seek out a PR agency or publicist.
Setting your budget will help ensure you are not reaching beyond what is affordable.
Once you have a number in mind, whichever company you're looking to work with will tell you whether or not they can work within that budget.
In my history of working with current and potential clients, the ones who are more willing to provide a budget tend to be happier with their results.
Why? It's actually quite simple.
I work within your budget.
I can provide recommendations on the low and high end, but if you agree to a budget that isn't true to what your business can afford right now, you're likely going to be unsatisfied no matter how great the work is.
The great thing is, if your publicist is doing a great job, and your business grows and you want to do more later on, you can always increase your budget!
For that reason, I always advise you get your budget in order before you start seeking PR services.
4. You're in it for the long haul
PR is a long game.
Unfortunately, media attention doesn't happen overnight.
We're at the mercy of journalists and their editors with earned media, and sometimes the lead time with a story can be weeks or months.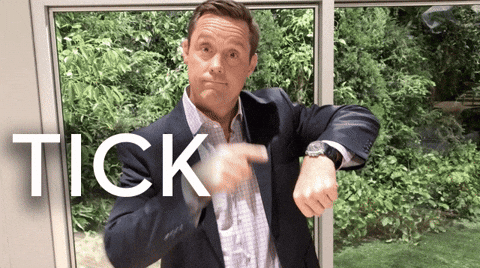 While PR pros can always run a short PR program, anything shorter than 3 months likely won't get the results you're hoping for.
The first month is all about us getting to know your business so we can represent your brand as well as possible.
Even if you're looking for a quick burst of media attention, your program should start early to get as many opportunities as possible.
5. You know what goals you want to achieve with PR
While PR can help drive sales when properly integrated with other marketing plans, the primary purpose it serves is to raise brand awareness and build credibility.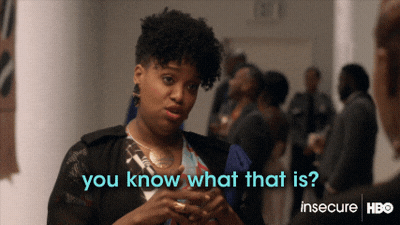 The best PR plans always incorporate short- and long-term goals.
If you know what you want to accomplish with PR and are open to different ways to achieve those goals, you may be ready for PR.
If you answered yes to more than 3 of the above, you may be ready to incorporate PR into your business!
If you're interested in learning more about how to become a client to get some great media attention like this, schedule a 30-minute free consultation here.
Please reload